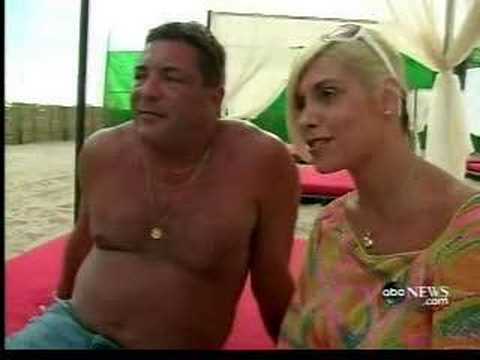 If your looking for a Lifestyle friendly holliday have a look here http://www.travelsdc.com/
Some people cant understand or want to understand what Swinging is all about.I am not looking to preach or convert the Vanillas  of this world as its each to their own. But the swinging life stlye is more open  and less boundries.You will meet people from all levels of society.
A good majority of people into swinging are couples but you also get singles.Why do you ask  well a few couples part of their fantasy is to see the other half with some one esle be that a male or female. Or just to add a 3rd part to the mix to make up a 3-some. Every one could be straight or may  be a mix of straight and Bi  tastes.Everyone is different.If you think you can come up with all the different combinations they your wrong as the mix and tastes are only limited to your own imagination.
So what happens  well I will give you a basic rundown  on how things work.
So if you and your partner have decided to try swinging. Sit down and talk about what your looking for and remember thew golden rule No means No. you are doing it together for fun  so at the end of the night you both are to have fun.if one person is not intrested in the other  then dont go ahead never feel you have to.
You join a swinging site there are a few to choose from
Make contact with someone you like. You will get a few rejections as this is a 2way thing.
Once contact has been made  you can just arrange to meet or discuss things further eihter by Email or MSN which seems popular. More often the first meet is usually a social meet often in a pub or bar  just to see each other face to face and see how you get on.You might all hit is of and either head to a hotel or back you your or their place for sex. Just remember their are 4 of you so if one of you is not happy or intrested  dont go ahead or push it further.Aslo safe sex is a must  so remember the condoms.Often at the end of the night  you will go you seperate ways and discuss wiht each other and contact the other party to either  say No we wont be taking this further.or we would love to meet up again for some fun.
The other way is to go to a swingers club their are a few around. you meet in the bar  chat hit it off and go to one of the play rooms.Most clubs have private play rooms just so the 4 of you can play and they have general rooms  where evey one is in there together. If you are in a general play room  you may be approached by others  but if you say no  they  will  move away its all about good sex and respect.
When you put a profile on a site put up what your looking for and what you like  as well as what you dont like.Have a look at a few profiles to get an idea
As said before you you both want sex then  going to meet a couple whos Husband ony want to sit back and watch  then their are not for you unless your wife is bi and will also play with the lady.
one of the other twists you may come across is a couple who might also play as singles where he/she mihgt meet other singles or couples for fun and sometimes the other half like to hear all the blow by blow details afterwards. Like i said  if you think you know all the combinations  you will come acoss something  you not think of .
If your worried that you might come across someone you know  they will be thinking the same.Well the golden unwritten rule is you dont say anything about it  to them in public.I have actually come across my boss and his wife on the scene  and  we both know about each other and have never said a word  about it. we both know and thats it.
But remember to talk to each other about rules
you might want to play in seperate rooms or all together in the same room. Also be clean  poss shaved or trimmed.Look nice and smell nice.
I have come across one pet hate   alot of people agree one is guys turning up in football tops. Dump the top and tracksuit bottoms put on some pants or smart jeans and shoes  not your old raggy trainers. If your appearance is shoddy  a good chace your sexual perfomance is shoddy/crap as well
one very good tip is finde out what the other persone your going to play with likes and dislikes.If you please them they will please you.Every onbe is different so what works on your partner might not work on someone else
ie pulling your wife hair might be a big turn on for her but could be a turn off for someone else. there is a good chance you mihgt find new things that turn you on as well.
Now Guys just because you think your a stud   3 mins does not make for good sex.You might be satisfied  but at a good guess the lady is not.
Will add more soon